Meet Dr. Craig Oyler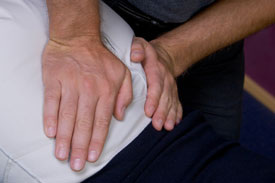 Doctor of Chiropractic Dr. Oyler first encountered chiropractic in the eighth grade. As a young basketball player, he injured his back and was taken to the chiropractor. With the help of his chiropractor, Dr. Oyler was able to heal his back and get back to doing what he loved. The experience was life-changing for him and he has continued to see a chiropractor ever since.
Finding Fulfillment
There was a time in his life when Dr. Oyler felt he had come to a crossroads. He wasn't feeling fulfilled in his previous  career. He wanted to reach out to people, to help them. During his chiropractic appointments, Dr. Oyler would talk with his chiropractor who encouraged him to consider becoming a chiropractor himself. Giving it some thought, Dr. Oyler agreed it would be a good fit for him.
Dr. Oyler completed his chiropractic education at Palmer College of Chiropractic in Davenport, Iowa. While in school, he was fortunate enough to complete an externship in Dr. Larry Troxell's private clinic. Dr. Troxell studied under Dr. Gonstead, who pioneered the technique that Dr. Oyler uses today. This opportunity to study with a doctor trained by Dr. Gonstead himself was instrumental in shaping the way Dr. Oyler practices in his own clinic.
Doing Things Differently
Every day, Dr. Oyler sees patients who have tried to treat their conditions themselves or who have sought traditional medical care without finding the relief they so desperately need. They come to the clinic, feeling like they've sought everything. With chiropractic, they are able to restore more normal function and find relief from pain.
One way that Dr. Oyler distinguishes himself is his extensive work in extremity adjusting. With his extensive work he is able help many people with shoulder, elbow, hip and knee pain getting results that were unattainable with previous treatments. He studied with Dr. Mark Charrette, the leader in the field. Dr. Oyler is also a federally certified examiner for the Department of Transportation. He provides the physical examinations required for commercial truck drivers.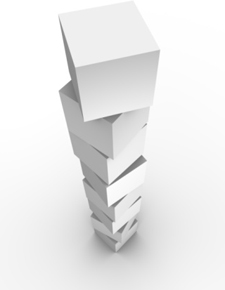 Achieving Balance
Seeing patients is an important part of Dr. Oyler's day, but he also makes time for professional development and spending time with his growing family. He is a member of both the Ohio State Chiropractic Association and the Central Ohio Chiropractic Association.
He and his wife Joyce are the proud parents of Tyler and Cassie. Cassie lives nearby with her husband and young daughter. The family will be welcoming a second child early next year. Joyce is in seminary studying to become a minister. Tyler is attending Ohio University in Athens Ohio where he is studying sociology and criminology. He is scheduled to graduate in the spring of 2018. Joyceand Dr. Oyler are active members of First Congregational United Church of Christ in downtown Columbus.
You might run into Dr. Oyler while working out at Crunch gym. He can also be found doing work around the house and in his yard. When they want to get away, the Oylers enjoy traveling to Florida to visit with Joyce's parents.
Get to know Dr. Oyler better. We invite you to browse our site and contact our office today to schedule your no-charge consultation!
Meet Dr. Oyler | Oyler Chiropractic | (614) 863-0111