Chiropractic Care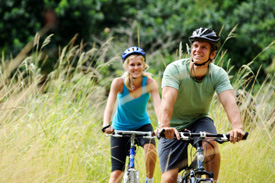 Chiropractic is about restoring the relationship and function between the vertebrae and the nervous system along with increasing function and reducing pain in the joints of the upper and lower extremities. There are many benefits of chiropractic care. With regular chiropractic care, you'll experience less pain and better function. Patients find they have fewer headaches, better digestion, more energy and a better overall outlook!
Chiropractic Adjustments
Dr. Oyler specializes in the Gonstead Technique, avery specific technique using his hand hands and not instruments for treating the spine. He is also one of the only providers in the area to offer extremity adjusting with a very unique and effective approach. Extremity adjusting involves a low force, high velocity thrust to the extremity, restoring function and removing nerve interference to improve the brain's communication with the joint.
Complementary Services
In addition to your chiropractic adjustments, Dr. Oyler may recommend therapies to improve and extend your results. Some of the therapies we offer include
Cervical decompression
Lumbar decompression
Electrical muscle stimulation
Oyler Chiropractic also offers low-tech rehabilitation therapy using resistance bands and balls. Dr. Oyler will always explain your treatment before your receive it, so you'll always know exactly what's going to happen. Once you know what chiropractic is and how it works, we know you'll feel completely at ease. Don't put off relief any longer! Contact us today to schedule your no-charge consultation and have your questions answered.
Oyler Chiropractic | (614) 863-0111